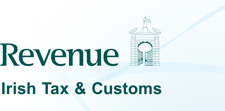 NOTICES TO EMPLOYERS ON ABOLITION OF EMPLOYER PRSI CHARGE ON SHARE-BASED REMUNERATION and PRSI INCORRECTLY PAID ON EMPLOYER CONTRIBUTIONS TO AN EMPLOYEE'S PERSONAL RETIREMENT SAVINGS ACCOUNT (PRSA).
The Minister for Social Protection, Ms. Joan Burton T.D., issued a Press Release on 23rd August 2011 regarding share-base remuneration which is available at http://www.welfare.ie/EN/Press/PressReleases/2011/Pages/pr230811.aspx
The Minister has authorised that the deduction and remittance of employer PRSI on share-based remuneration cease with immediate effect.
The Minister has further authorised the ...
Continue Reading →
Share