Tax Consultants
My Tax Return Limited was founded in 2012 by Jason McDowell of McDowell & Co Accountants.
Acting as tax consultants for you, allow us file your tax returns, prepare your accounts and provide the finacial service you need.
We welcome clients from all sectors – PAYE, the Self Employed  and Limited Companies.
My Tax Return Limited strives to provide a personable service at an affordable price without compromising a professional and high quality service.
With clients throughout the country we are here to help you file your tax return today.
Contact us for a free consultation now.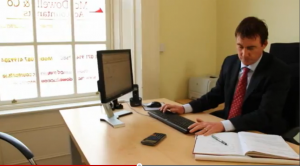 Jason McDowell
Director